Defective Products Attorney in St. Louis, Missouri
Thousands of Americans are injured each year due to defectively manufactured products. Luckily for these people, the parties responsible for the incurred injuries have accountability to the public according to the laws governing product liability.
A St. Louis product liability attorney can help with the complex matters associated with these types of cases. Product liability cases are often intricate and require the skills and knowledge of a reputable and professional attorney to handle them and see them through to reach a desirable legal outcome for clients.
Product Liability Services
The Law Offices of Joe Phillips is proud to offer legal services related to product liability in St. Louis. Recognized as a leader in litigation for clients with product liability cases, our law office provides legal assistance on a national and local level.
If you or someone that you know has suffered injuries because of a defective product, you may be eligible for compensation from either the company that sold the product or the original manufacturer.
Who is Responsible?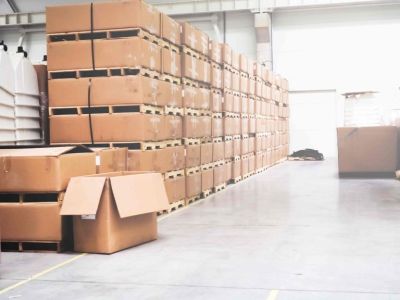 Not all Americans are allowed to file a product liability lawsuit in the recovery of damages if hurt by the use of a manufactured product. The injuries from a defective product must have been anticipated by the manufacturer in order to file a successful product liability claim.
The foreseeable victim isn't just restricted to those individuals who purchased the product, but also any injured bystanders that may have been close to the product as it malfunctioned.
However, if other individuals were hurt in odd circumstances in which the manufacturer could not have foreseen an accident, then those individuals may not be privy to a product liability lawsuit.
Accountability
The law will hold several parties through the manufacturing chain and distribution process accountable for injuries caused by a product. Some of the individuals responsible may include:
Distributors

Retailers

Assembly workers

Testing labs

Repairers

Parts dealer
All claims related to product liability are based on several factors, which include:
Strict liability

Negligence

Breach of warranty

Consumer protection claims
It doesn't really matter where the injury took place. In order to be successful in a product liability case, the St. Louis product liability attorney must prove that the defective product was the cause.
It can be challenging to prove these cases. There are three product defects that place responsibility on the manufacturer and supplier, which include:
Flaws in the product's design

Defects to the design specification by the manufacturer

Defects in product labeling or not enough instructions on how to use the product
Consult with A St. Louis Product Liability Attorney About Your Case
A good St. Louis product liability attorney will be able to help you file a claim with a manufacturer or other organization in order to seek a proper settlement for any injuries sustained from a defective product.
Count on the Law Offices of Joe Phillips to discuss details of your case. Call us today to schedule your free case evaluation.