Construction & Warehouse Accidents Attorney in St. Louis, Missouri
According to the U.S. Department of Labor, there are approximately 6 million Americans that work in the construction industry, and just as many that work in warehouses across the country.
In both of these industries, the risk for personal injury is heightened by the scope of the job. These types of jobs are physically demanding and require the lifting of heavy objects, operating serious machinery and equipment, and working at elevated heights, all of which pose the threat of injury. In some cases, the injury could claim the lives of workers.
The Statistics Don't Lie
According to statistics provided by the U.S. Department of Labor, the recorded number of work-related deaths in 2012 was over 4,000. Of those, 806 deaths were in the construction industry. Most of the fatalities in the construction industry were as a result of:
Electrocution

Struck by an object

Body parts caught in a machine or equipment
Of all of these types of accidents, slip and fall accidents are the most common. There were almost 280 deaths due to falls on construction sites in 2012 alone. These accidents often occur when a worker has to climb a roof, scaffolding, or ladder.
Adhering to OSHA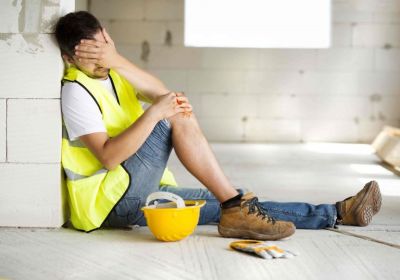 Construction workers that have to get on scaffolding have specific standards under which they should be working. However, not all employers provide the right means for them to follow those standards.
In other words, some employers may not make the conditions safe for their workers. This is unacceptable under the Occupational Safety and Hazard Association's (OSHA) rules and guidelines.
Employers have to be compliant when it comes to meeting OSHA's standards, and a St. Louis construction accident lawyer offers can determine if the employer followed the standards set in place by OSHA.
Some of these standards include:
Providing scaffolding that can support its own weight and four times the proposed maximum load

Scaffolding should be inspected by a competent person assigned by the employer before its use
In the warehouse industry, workers also face similar risks of being seriously injured every day. Warehouse workers have to face exposure to chemicals, heavy tools, and dangerous machines. These can pose a threat to their health, even if the employer took safety precautions.
A St. Louis construction accident lawyer can seek to get workers' compensation benefits for a warehouse worker who has been injured or has deteriorating health as a result of on-the-job risks.
Whether it is an elevator accident, forklift accident, fire, accident caused by malfunctioning equipment, or falling from a dangerous height, you need the help of a board-certified personal injury lawyer like those at the Law Offices of Joe Phillips.
Contact an Experienced Construction Accident Attorney in St. Louis
If you have been injured while working on a construction site or in a warehouse, contact the Law Offices of Joe Phillips, construction accident attorney St. Louis. Your call could make the difference to being fairly compensated for your injuries or suffering through this without the money you need and deserve. Contact us today!