Personal Injury Attorney in St. Louis, Missouri
What Is a Personal Injury Claim?
Generally speaking, a personal injury is an injury that a person sustains to their body, as opposed to property damage. In a serious car accident, there will likely be both personal injuries and property damage, such as broken bones or bruising, as well as damage to the vehicle itself. During a claims process with a car insurance company, your claims adjuster will take into account all injuries and damages while they are calculating the amount of money that the company will offer you as a payment.
This offer will come with a price: if you accept the offer from the insurance company, you will need to waive your rights to any future legal actions against the insurance company or their client for anything relating to this accident. In addition to losing your ability to seek any future compensation, you can be certain that the amount being offered is nowhere near the amount that you are actually entitled to.
Working with A Personal Injury Attorney
During your claims process, the insurance adjuster will take many different steps in order to determine what they will need to cover without question, and what parts of your injury they may be able to avoid responsibility for. Once they complete their investigation, they will return to you with a low offer that may seem like you have no chance but to accept. At this point, your personal injury attorney will step in and begin a process of negotiation to get the offer closer to the amount that you actually deserve.
If negotiations fail and your attorney is unable to reach an out-of-court settlement agreement with the insurance company, you will then be able to move towards litigation with a legal professional who already fully understands your situation and has been able to work on a path forward during the negotiation period. While a full lawsuit is more time-consuming than a settlement agreement, the decision to move forward may be the best way to ensure that you get the justice that you deserve.
What Factors Go Into Deciding Damage Amounts?
In order to arrive at a fair understanding of how much a victim in a personal injury case is owed, there are a variety of factors that must be considered. For some of the factors, calculating the amount is fairly simple. For other factors, there are some complicated steps that need to be taken in order to come up with an amount that makes sense and fairly compensates the victims. These issues are divided into two types of damages, economic and non-economic.
Economic Damages
Economic damages are the most simple to calculate because it simply requires compiling all of the measurable financial impacts that the victim has suffered. These types of damages include things like medical bills that result from the treatment of the injuries sustained in the accident, as well as any possible surgeries or procedures, and the costs of recovery and physical therapy. In addition, it covers medical devices like crutches or wheelchairs, prescriptions, or anything else involved in your treatment. These are calculated by compiling the invoices and medical bills.
In addition to the medical costs, you may also have additional economic impacts such as missed work, vacation time or paid time off that you have applied towards this missed work, and any possible reduced earning capacity while you are recovering from your injuries. You may also need to apply for short- or long-term disability payments from the state of Missouri, which will also be included in these costs.
Non-Economic Damages
Non-economic damages are more complicated to calculate, for a variety of reasons. Namely, because they seek compensation for issues that do not have set dollar values attached to them, meaning that your attorney will need to come up with a way to clearly indicate the damages to a judge and jury, and come up with a fair and understandable dollar amount to seek as compensation. Some damages that are included in this category are things like pain and suffering, anxiety, depression, loss of enjoyment, and other emotional and physical impacts that an accident will have.
There are many different methods that an attorney will employ in order to reach a dollar amount. One common method is by using a "multiplier," which is a number that you and your attorney select along a scale to indicate the severity of the non-economic impacts you have endured. Once there has been a fair and reasonable number selected, it will be applied to your economic damages as a multiple. For example, if you accrued $50,000 of economic damages and are working with a 2x multiplier, you will seek $100,000 in non-economic damages.
While the multiplier method is a common approach to these types of damages, it is not the only option. We will determine the best method for your case in order to maximize your damages.
Personal Injury Cases Attorney Phillips Covers
To get an exact idea of how or if Joe Phillips will be able to help you with your personal injury case, it is encouraged that you contact him as soon as possible at his St. Louis office to schedule an initial consultation and case evaluation. This is the best way to get an understanding of how he can help you, and you can use the opportunity to ask questions specific to your situation that will help put your mind at ease. However, the following is a list of cases that are commonly covered for personal injury lawsuits and settlements.
Car Accidents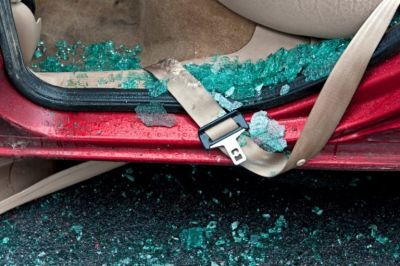 Car accidents are extremely common, and car insurance companies are highly skilled in handling claims and limiting the amounts that they issue in order to compensate victims of their clients' actions. Attorney Phillips will work directly with the insurance company to get you the money that you truly deserve.
Slip And Fall
A slip and fall is one type of premise liability, which happens as a result of the party in charge of an area failing to keep it safe for you. This can be a wet floor, icy stairs, a broken railing, or any other situation where you fall and injure yourself because of a hazard. A skilled personal injury attorney can work to prove that the responsible party failed in their duty to keep you safe and seek compensation for your injuries.
Truck Accidents
A truck accident is more complicated than a crash with a passenger vehicle, simply because of the additional damage that a commercial truck can cause, as well as the complexity of commercial insurance policies and commercial trucking regulations. Attorney Joe Phillips will work to unravel these threads in order to build a comprehensive case for you.
Motorcycle Accidents
When riding a motorcycle, you are at a greater risk of an accident because of reduced visibility, and you are at a greater risk of injury because of a lack of structural protection around you. This combination complicates these types of claims for a variety of reasons, and it is important that you get the help and compensation that you deserve.
Workers' Compensation
Workers' compensation is a form of insurance that your employer has in order to cover them from liability in the event of an accident, and also blocks you from pursuing a personal injury lawsuit. However, the claims process can be complicated, and the Law Offices of Joe Phillips will be happy to help you navigate each step in order to get the money you are owed.
Product Liability
Product liabilities are complicated cases and require identifying which party along the supply chain (or multiple parties) are responsible for the failure that led to your injury. A personal injury lawyer can work to prove that there was a failure on the supply side that led to your injury, as opposed to your injuries being a result of user error.
Construction & Warehouse Accidents
Working in a warehouse or on a construction site can be dangerous, and Attorney Phillips will work to make sure that your injuries are properly compensated if they were the result of someone else's actions or negligence.
Contact an Attorney Now
The first step towards getting the money that you need to move forward with your life after a personal injury is reaching out to an attorney who will be able to take your case. No matter where you live in eastern Missouri or southwest Illinois, get in touch with The Law Offices of Joe Phillips in St. Louis. Attorney Phillips is proud to serve injured individuals in Clayton, St. Charles, Jefferson County, and the surrounding areas.