Knowing When To Seek Help from A Personal Injury Attorney
Dec. 9, 2015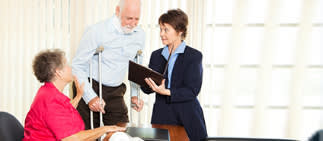 It is important to know when to seek the help of a personal injury attorney. There are fundamental distinctions to solicit legal counsel from a personal injury attorney, but it all depends on the facts of the case.
If you have been hurt in an accident, a St. Louis personal injury lawyer will understand the difference between direct negligence and indirect negligence.
An Example
For example, a motorist may have been distracted while driving and took his eyes off the road – only to smash right into your vehicle. He did make a terrible mistake, but since his actions were not deliberate, a personal injury lawyer would be able to classify this as the appropriate type of negligence.
Be aware…On the other hand, in the same case, if the driver was injured during the vehicle collision, then the driver has the right to file a lawsuit.
Comparing Direct and Indirect Negligence
Vehicular accidents are the model example of direct negligence. This means that one party is directly liable for the accident. However, in some cases, the respondent is not directly liable for a plaintiff's injury.
Here is an example: Let's say that the mail woman accidently tripped on your front steps while delivering your mail and broke her ankle. The mail woman could file a lawsuit, if you were negligent in avoiding the repair of a damaged front step.
Be aware…The mail woman could be entitled to monetary damages. The mail woman would then seek the help of a personal injury lawyer to negotiate a claim or file a lawsuit against the homeowner.
Filing a Lawsuit
The law dictates that a personal injury case falls in the tort category, which means that when harm is caused due to negligence or failure to exercise reasonable care, the injured person can file a lawsuit.
If there is any type of emotional or physical damage resulting from an injury caused by negligence and results in any type of financial loss, monetary compensation can be sought by a personal injury lawyer.
Be aware…For instance, if a driver involved in a vehicular accident and he was not at fault, but injured, the driver can file a lawsuit for medical expenses—in addition to lost wages and pain and suffering.
A Civil Matter
Cases related to personal injury are usually handled in a civil court. For that reason, the plaintiff doesn't have to provide proof that the defendant broke the law. Liability is all that the plaintiff has to prove—showing that the defendant did not apply reasonable care.
Consult with A Experienced St. Louis Personal Injury Lawyer
Therefore, once you are injured in a car accident, you should not hesitate to contact St. Louis personal injury lawyer who will discuss the specifics of your case and provide the appropriate options that will financially benefit you.