8 Things You Should Know About Defective Products
March 24, 2016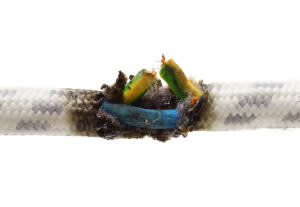 Consumer goods make life easier and more enjoyable. From cars and toys to lawn equipment and laptops, we count on these products to perform safely and effectively. Sadly, serious injuries can occur when a defective or dangerous product is put into the marketplace.
Injuries caused by defective products can result in long-term physical pain, disability, lost wages, and a diminished quality of life. One of the first steps toward getting your life back after this type of injury is educating yourself about defective product cases.
Here are eight things you may not know about defective products.
1. The Negligence Theory
Generally speaking, there are several types of negligence theories in product liability cases. Depending on your unique situation, your case may even involve more than one type of negligence.
Read more about the different types of negligence and what they could mean in your case.
2. Defective Designs
Sometimes a product is simply designed in a dangerous or defective way. In these cases, every product made with that design is defective.
In most cases, the court looks at how the product compares to similar products made by other manufacturers. The court also considers whether the product could have been more safely made with an alternative but just as effective design.
3. Manufacturing Malfunction and Mistakes
In other cases, a product is designed safely, but a defect in the manufacturing process results in a particular factory lot or unit being rendered unsafe. Mistakes in assembly, quality control, and fabrication can all lead to a negligent manufacturing claim.
4. Epic Failure to Warn
Manufacturers have a duty to warn the public about foreseeable risks of harm posed by a product. They must provide consumers with instructions for the product's safe use. They must also include adequate warnings about potential hazards.
5. Hidden Safety Risks
More than one product manufacturer has been caught concealing serious defects in its products. Japanese airbag maker, Takata, is perhaps the most notorious manufacturer liable for this practice.
Check out this site here to read more about Takata.
6. Recall Research
If you suspect a product is unsafe or defective, you can search for recall information on recalls.gov, a government site with recall information gathered from a variety of federal agencies, including the Food and Drug Administration and the National Highway Traffic Safety Administration.
7. To Approve or Not to Approve?
The Food and Drug Administration does not require certain types of vitamins and dietary supplements to undergo any kind of testing before manufacturers sell them to the public.
Learn more about FDA testing here.
If you have been harmed by a vitamin or dietary supplement, it is very important to contact a St. Louis product liability attorney. Your experience may very well be a life-saving warning to others using the same product.
8. You Need a St. Louis Product Liability Lawyer
When someone is injured by a consumer product, they usually have a lot of questions. Some common questions include:
How do I get justice for this type of injury?

Where do I turn?

Can I even make a claim against a company this huge?
The prospect of taking on a large manufacturer is understandably intimidating. Fortunately, an experienced St. Louis product liability lawyer can help. These cases tend to involve big manufacturers. Taking on a large company is usually an intimidating prospect for most people.
You may be the "little guy," but you are entitled to fight back against any company that puts a defective product into the marketplace.
Get the Help You Need with a St. Louis Product Liability Lawyer
If you have been injured by a dangerous or defective product, it's important to contact an experienced St. Louis product liability lawyer right away. To ensure you receive full and fair compensation for your injuries, don't wait to contact a lawyer.
Visit here to get started with a St. Louis product liability lawyer as quickly as possible.